Create SEO-optimized content for your blog, website & more 10x faster.
Get a full article in 10 seconds
Write SEO optimized marketing copy for blogs, Facebook ads, Google Ads and more to increase clicks, conversions and sales.
If you provide the niche or industry of your business, our AI can recommend topics it can write about for you.
After our Al writes your text, you can select passages to have them rewritten with the click of a button.
Paraphrase or summarize texts
You can also edit your existing texts and either paraphrase or summarize them with a single click in our AI editor.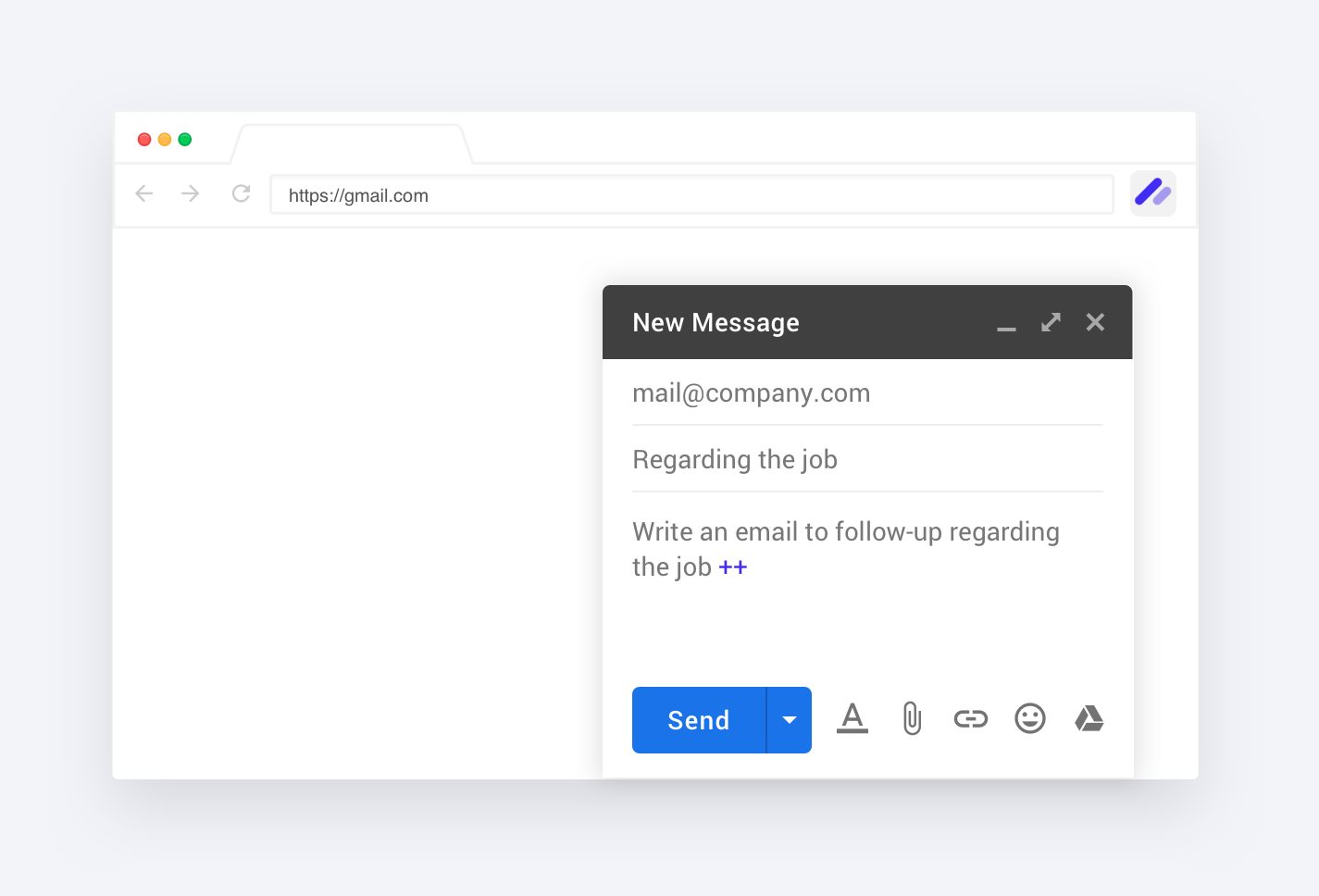 Use AI everywhere from Gmail to Wordpress directly in your browser. Add ++ to a command and the AI will automatically write the text.
Track the most important SEO metrics while creating your content or search for related keywords. We provide you with the search volume and CPC for them.